Thursday, October 28, 2021 | 6 p.m.
Mason's Monster Mash
Select Quantity
This event is SOLD OUT.
Available
Not Available
In Cart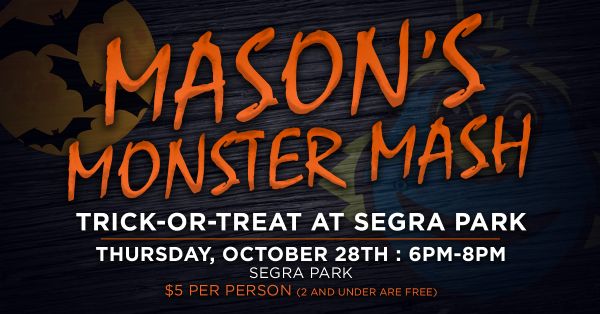 SOLD OUT! Come join Mason for our first ever Mason's Monster Mash! On October 28th from 6:00pm-8:00pm, you can trick-or-trick around Segra Park with Mason! There will be games, food, and lots of fun so you don't want to miss it!